Details about the details you don't know about bedroom renovation
Author:Tengyi Furniture
Release on:2019-06-03
There is no trivial decoration, so how much do you know about the details in the bedroom decoration? Today Xiaobian will tell you about the details of the bedroom decoration that you don't know.

First, how high and wide is the bedside table?
The bedside table in the bedroom should be determined according to the size of the bed. The 1500mm bed should be placed on a bedside table of about 500mm, and the 1800mm bed should be placed at a width of 600mm or more. The height is slightly lower than the bed surface.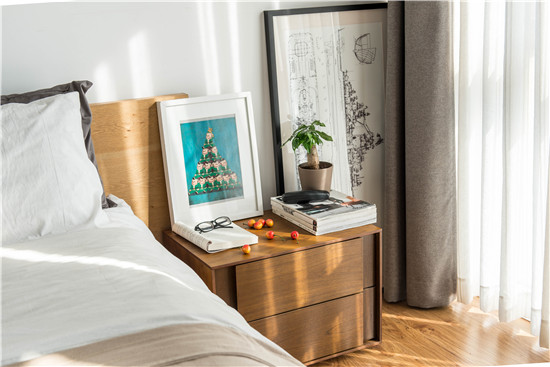 Second, the bedroom space needs to be equipped with a large bed suitable?
The 10 m2 bedroom is equipped with a 1.2 m bed, the 10 m to 20 m2 with a 1.5 m bed, and the bedroom above 20 m2 requires a bed of 1.8 m or more.

Third, how high and how deep is the wall cabinet?
The lower edge of the cabinet is at least 1700mm from the ground and the depth of the cabinet is not more than 300mm.
4. How high is the hanging picture on the bedside?
Need to be divided according to the golden ratio, hanging paintings at least 1400mm from the ground
The hanging picture is based on the bed, and the bed is 300mm away from both sides.

5. How to place the night light in the bedroom?
You can choose the bedside table lamp and put it directly on the bedside table. If it is a chandelier, it must be 10cm below the end of the bed.
The main content of the article comes from the network, if there is any infringement, please contact delete, thank you!