European-style furniture is not indistinguishable from American furniture
Author:Tengye
Release on:2020-05-21
The so-called European style is just a general term, like Baroque, Rococo, and Gothic, which are all European style. European classical furniture is mainly divided into"Baroque furniture" and "Rococo furniture" later appeared relatively simple "neo-classical furniture", they mainly have three characteristics:
13. The lines are complex, and the carver is important: "Baroque furniture" has complex and exquisite carving patterns; although the "Rococo furniture" also pays attention to the carver, the lines are softer; It is brighter, mainly inlaid with applique to show the texture.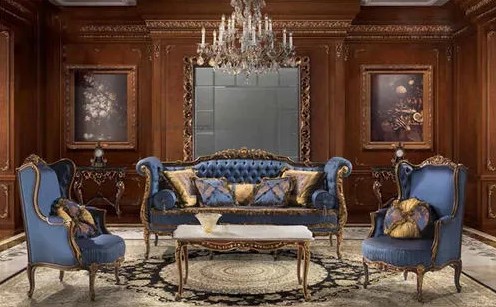 Baroque furniture
2,Preference for bright colors: especially"Baroque furniture" is very strong in color, and gold is the main color, and it is decorated with gold plating or gold foil. Color; "New Classical Furniture" colors tend to be warmer, such as wood color.
3.Pay attention to decoration: whether it is"Classical" or "neo-classical furniture", you can often see all kinds of embroidered cloth, tassels, rivets and other decorations
Rococo furniture style
American furniture style is mainly rooted in European culture. What we said"American" furniture generally refers toFederal Style (Federal style). American furniture and European furniture are treated differently in some details. For example, the paint of American furniture is mainly single color, while European furniture is mostly decorated with gold or other colors.
Another important feature of American furniture is its practicality. For example, there is a table dedicated to sewing; it can be lengthened or disassembled into a large dining table with several small tables.
However, whether it is European furniture or American furniture, decoration is always valued. In addition to bellflower, wheat bunch and urn-shaped decorations, there are some patterns that symbolize patriotism in the United States, such as eagle patterns. They are often decorated with inlays and decorated with paint or bas-relief.
American furniture emphasizes comfort, style, practicality and versatility. From the perspective of modeling, American furniture can be divided into three categories: antique, neoclassical and country style.
Antique style: American furniture is based on the lifestyle brought by immigrants from various countries in the late European Renaissance. From many18,19It can be seen in the classic furniture works handed down from generation to generation, because of the pioneering spirit of the early American ancestors and the principle of advocating nature, furniture with elegant shapes but not over-decorated became the representative work of typical American furniture.
If there are cat legsCabrioI Leg) Queen Anne; furniture design master Chippendale (Thomas Chippendale) 'S chair;18Century Native American Design Master John?High moralityJohn Godderd) The graceful lines he excels in still have a certain weight in American furniture to this day.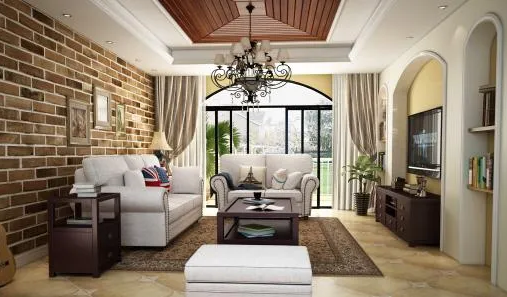 Country style: It has always occupied an important position in American furniture. Because of its simple shape, bright and practical, it has been loved by consumers from various countries for a long time. in1998A multi-functional design was added to the Furniture Fair of the year. The appearance and materials still maintain a natural and simple style. The hidden design of the drawer accommodates the space, making it look neat and beautiful. As a whole, American furniture conveys simple, casual, organized, and multi-functional design ideas, making the home a pure land for releasing pressure and liberating the soul.
The most fascinating part of American furniture is the delicate and noble shapes, patterns, carvings and tones. The intriguing places reveal the ancient fragrance. Generally speaking, American furniture must go through several stages of work to highlight the American style. Different kinds of rare textures of different woods and different parts, and even the special textures generated by pathological changes in the growth period of trees are favorite of American furniture.
Secondly, the treatment method of wood adopts natural drying and oven drying methods to remove the gaps between the wood and shrink the gaps between the lines appropriately to avoid curl deformation. The third step is to select the wood parts. Most of the best wood comes from the core of the wood and is close to the lower part of the trunk, while the center wood is usually darker than the new wood or the outer wood.
Neoclassical furniture style: Federal furniture is similar to neoclassical furniture.1760Popular in Europe after years. Neoclassicism abandons the novelty and flashiness pursued by the Baroque and Rococo styles, and is based on a new understanding of classics, emphasizing simple, clear lines and elegant, decent decoration.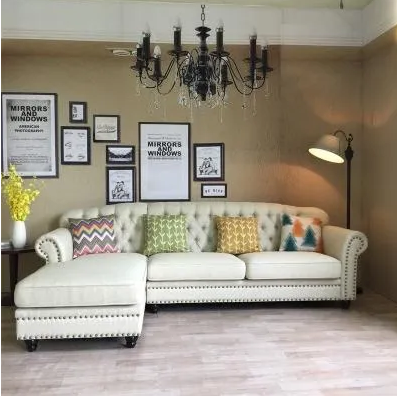 American furniture has strict style requirements, complex painting process and large volume are another characteristic of American furniture. For example, Chunmei Family has a cracked paint used on the back of the sofa chair and its paint is used.19Process. And this feature requires consumers to choose American furniture, on the basis of fully understanding the characteristics and style of American furniture, but also must have a certain understanding of home accessories, the overall environment of the home, and home color matching.
In addition to living style and harmony, American furniture also pays attention to the rationality of color matching. For example, the bed in the bedroom is warm-toned brown, then the main color of the bedroom is suitable for blue, red or earth yellow, such a room can better show the owner's taste and cultural temperament.
Attention to detail Because the style is relatively concise, detail handling is particularly important. American furniture generally uses walnut and maple wood. In order to highlight the characteristics of the wood itself, its veneer is treated with a complex sheet, making the texture itself a decoration, which can produce different light feelings at different angles. This makes American furniture more attractive than Italian furniture that shines in gold.
The hardware decoration in American furniture is more elaborate, and there are hundreds of shapes for a small handle. It is these gadgets that make American furniture more style. Do n't think that American furniture is simple, famous designersAlexanderJulianforUNIVERSALA piece of furniture designed with fine veneer made of bamboo, which feels silky smooth.
The American bed is very distinctive, with high columns and a canopy. The bed is tall because of the two-layer mattress, which is said to be more elastic. The chair best represents the United States"Queen Anna" features: the top of the chair is yoke-shaped, decorated with a bas-relief, the back of the chair is a vase-shaped slats, and the seat surface is made into a horseshoeUShape, but all carvings are not too complicated, this style is considered to borrow from the style of Chinese furniture.
Article source network, if there is any infringement, please contact to delete, thank you!