Fashionable colors for autumn and winter 2020, inject autumn vitality into your home!
Author:Tengye
Release on:2020-10-10
After drinking "the first cup of milk tea in autumn", we officially bid farewell to the steaming summer and meet the new season.
The four seasons rotate, each season brings different natural scenery and feelings to people. In the fashion circle, popular colors corresponding to the seasons often make people feel refreshed.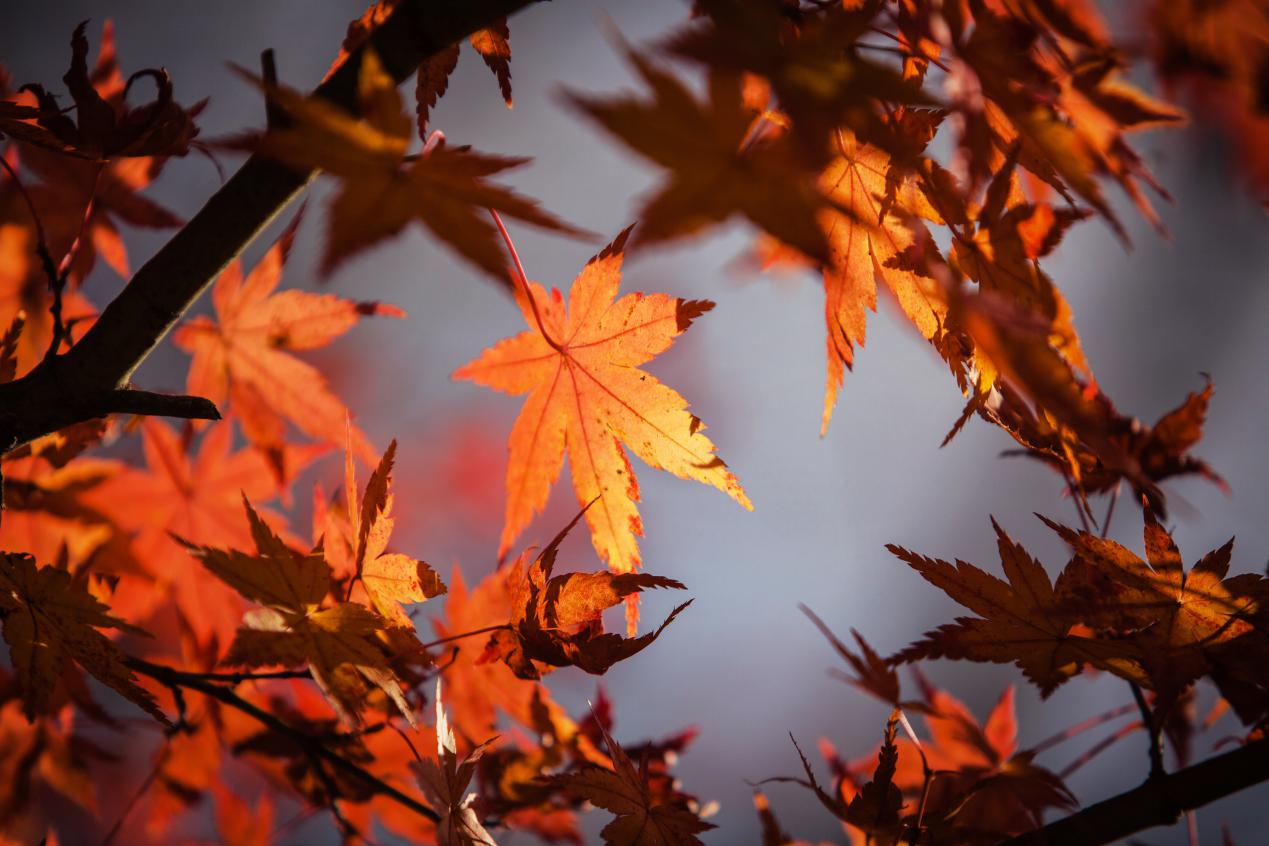 ​
As early as the New York Fashion Week ended, Pantone, the global color authority, released2020/2021 Fall/Winter Fashion Week Trend Color Report, Which includes 10 preferred colors and 4 classic neutral colors.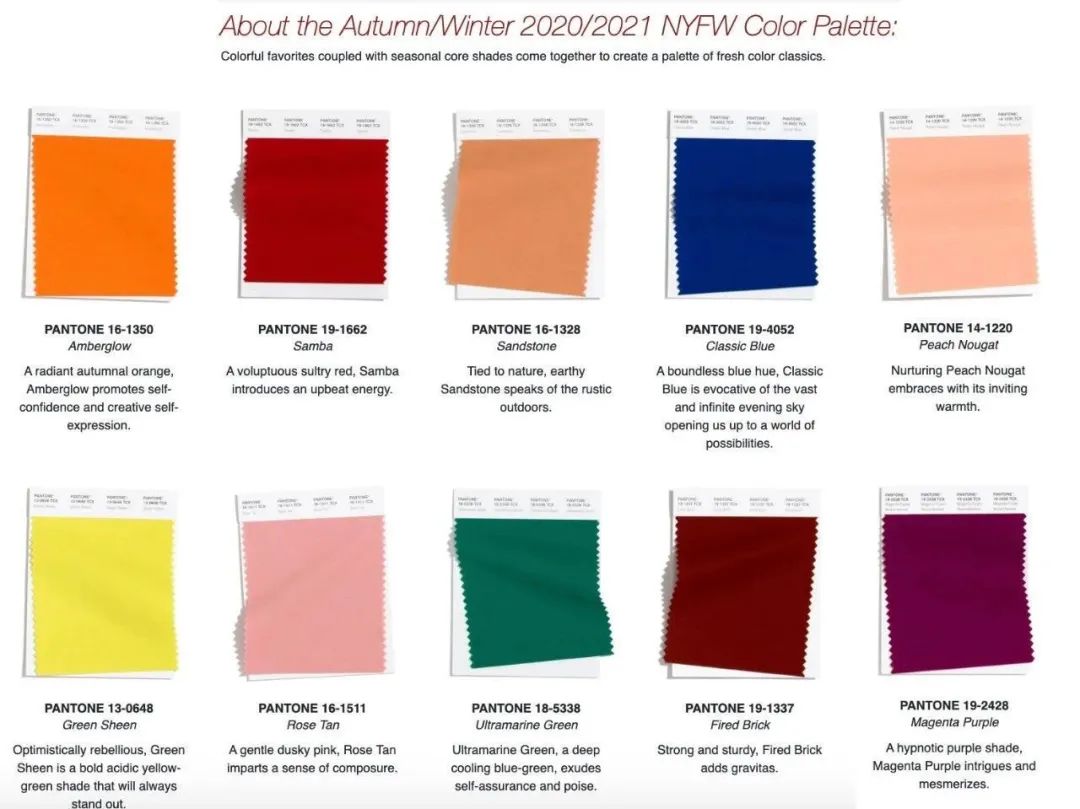 ​
10 popular colors at New York Fashion Week:
Amber light orange, samba red, sandstone brown, classic blue, nougat peach powder, brilliant green, pink brown, ultramarine green, burnt brick coffee, magenta purple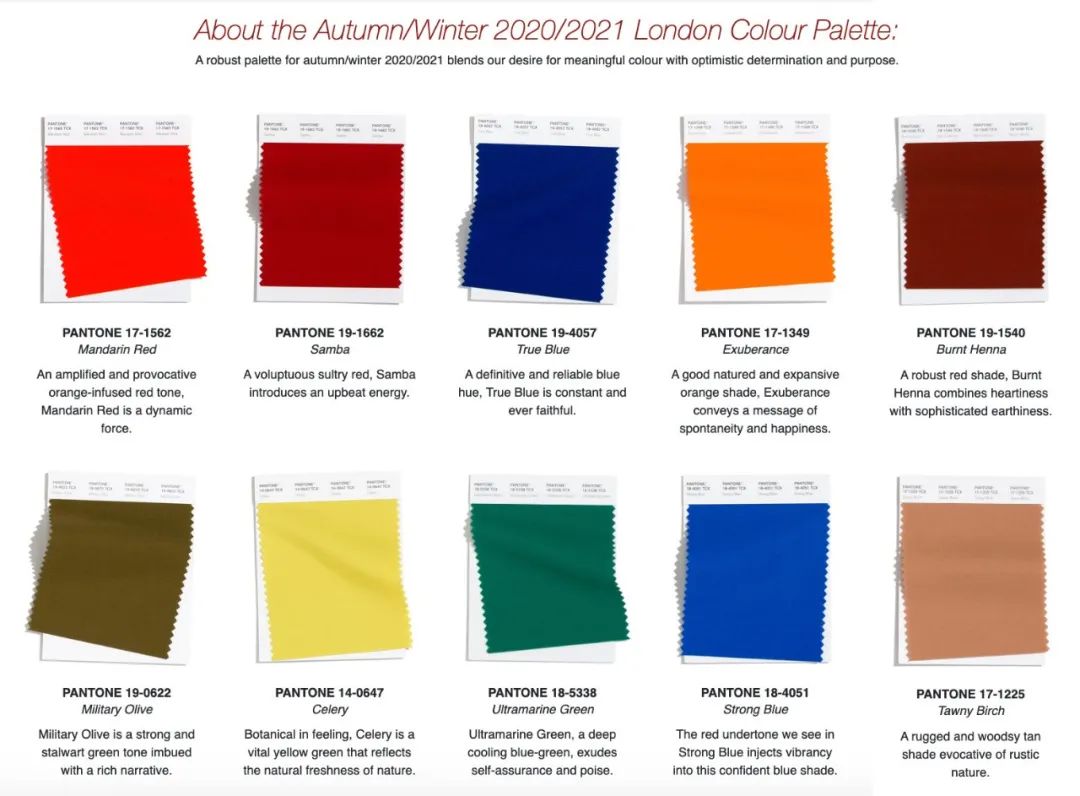 ​
10 popular colors at London Fashion Week:
Citrus red, samba red, true blue, rich orange, burnt maroon, olive army green, celery yellow, ultramarine green, strong blue, brown birch
As a world-renowned color authority, Pantone's popular color trend report provides people with guidance on color trends for the next season.
Take advantage of the advent of autumn and winter, add a touch of fashion to your home!
1/ Red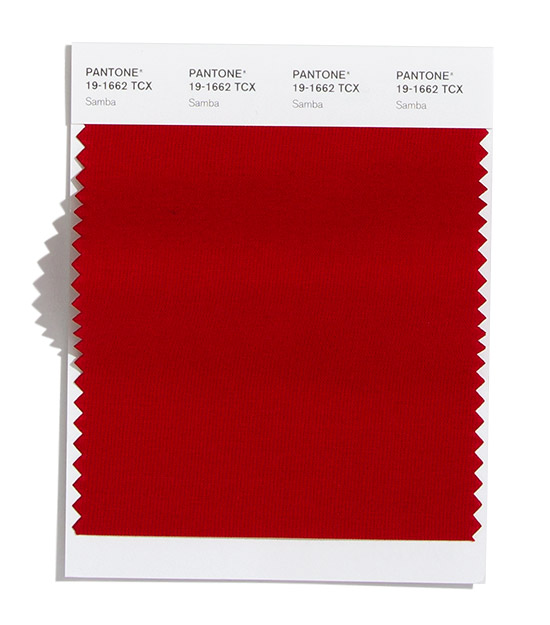 ​
Samba red is a calm red color that brings energy that cannot be ignored.
The cool breeze hits, and several autumn rains seem to have taken away the vitality of everything. The red color represents enthusiasm and joy, with a strong visual impact. Autumn, with its own melancholy, can also be infected by the bright red.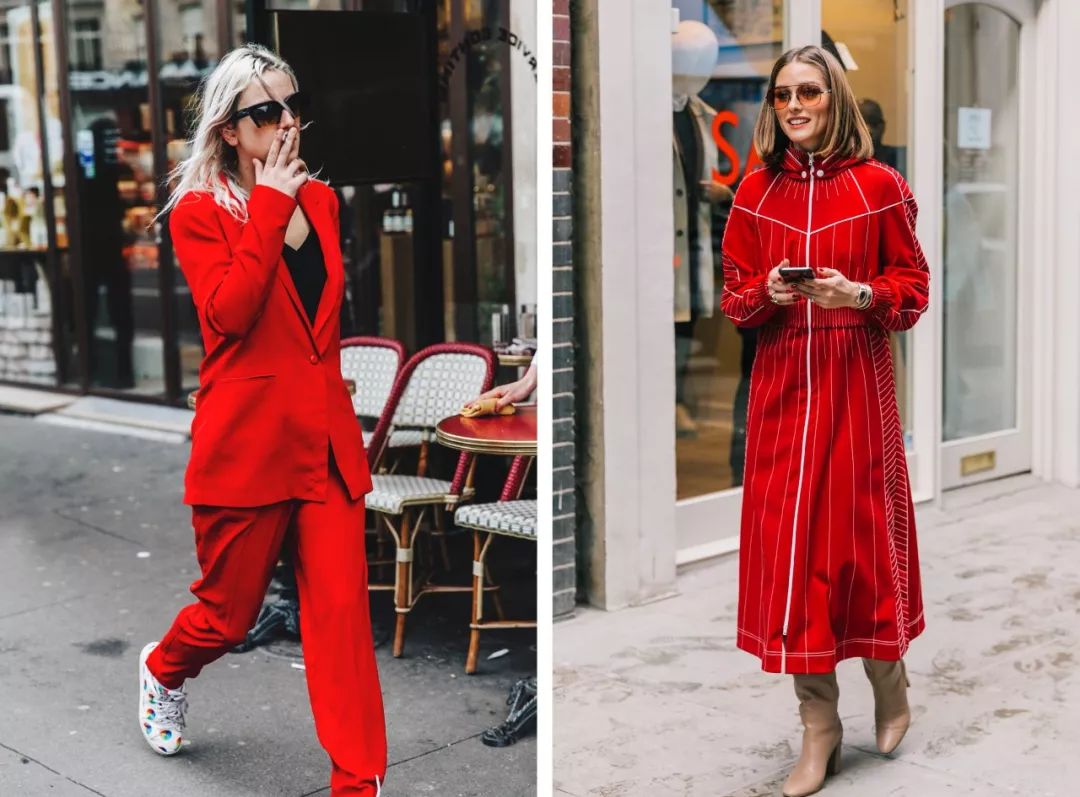 ​
In D&U's "Year One" series, there is a red lounge chair-Holiday, which dresses up a corner of the home with unique colors and simple shapes, bringing a unique sense of fashion and laziness to the home space. Highlight the taste and pursuit of independent self.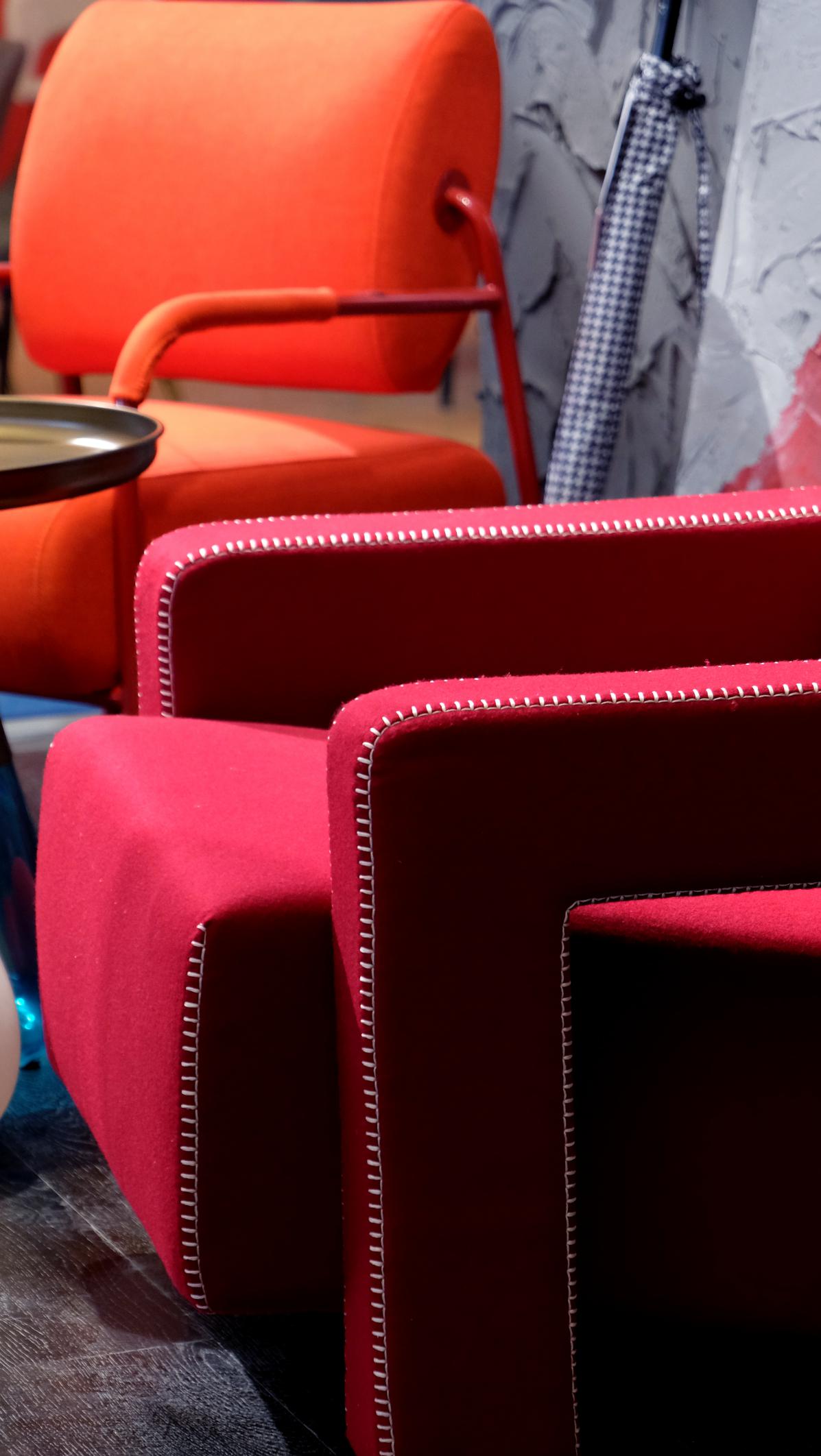 ​
2/ Green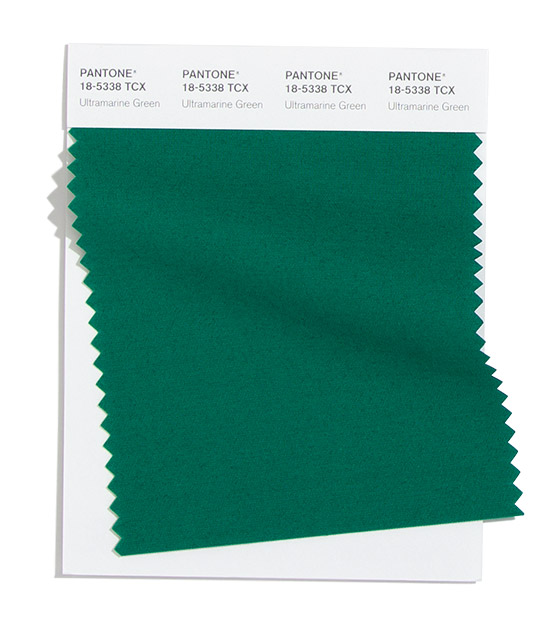 ​
Ultramarine green is a deep blue green, exuding confidence and calmness.
The green tone appeared in both reports, showing the high popularity of popular colors. The deep green is the color of nature, with a mysterious and restrained temperament, and is loved by people. In modern home decoration, the green series can bring retro and irresistible modern atmosphere, and exude vitality in the lonely autumn and winter.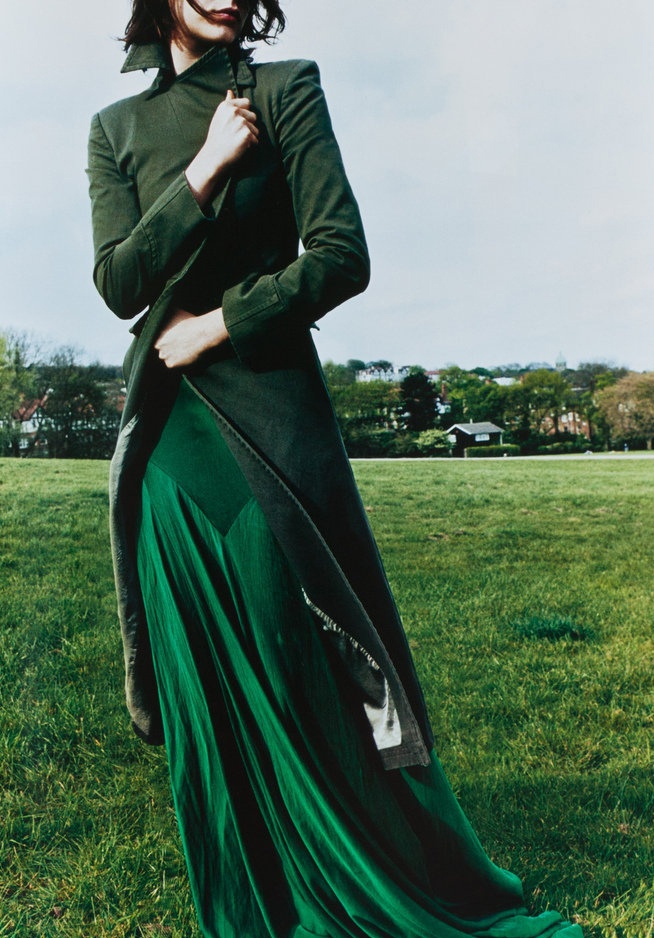 ​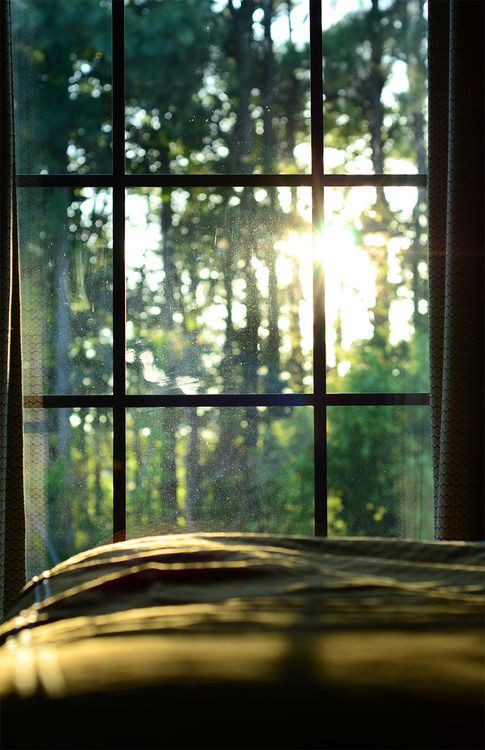 ​
In the D&U "Oasis" series, the green color is cleverly applied by the designer. Whether it is a living room or a bedroom combination, the products of this series have an elegant and charming temperament, which enhances the texture of the home space, making the home an "oasis" in the bustling city, elegant and warm.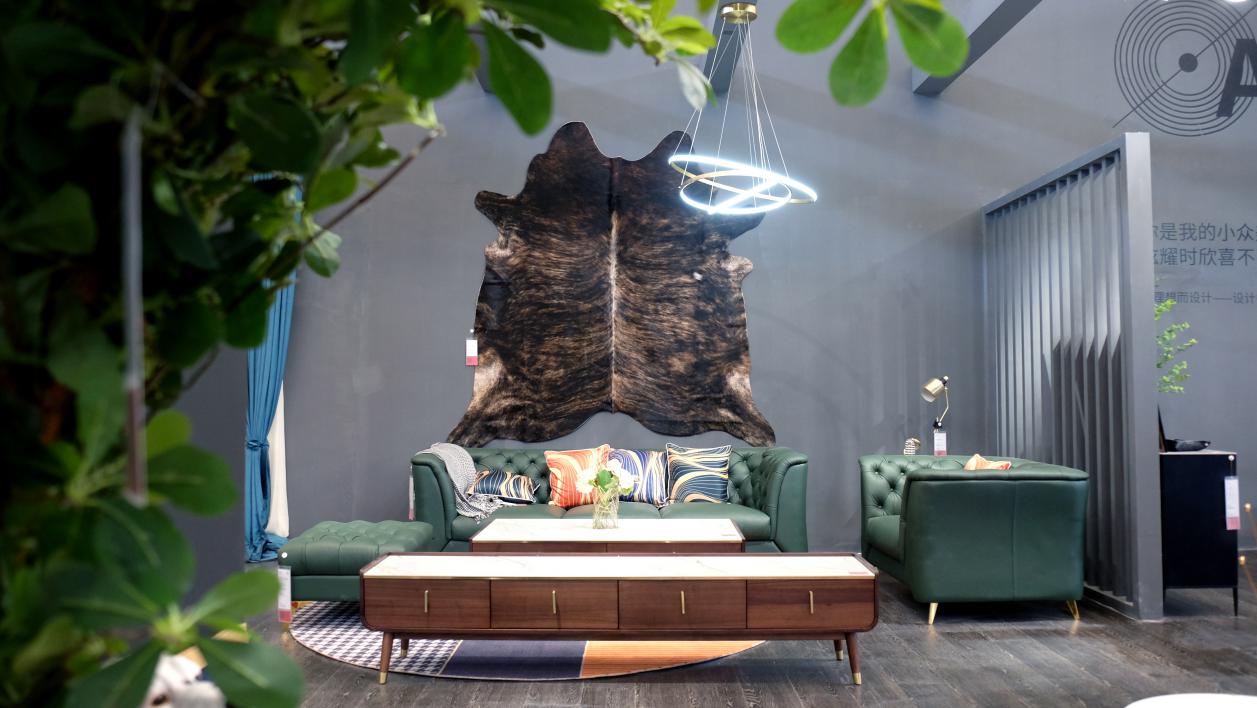 ​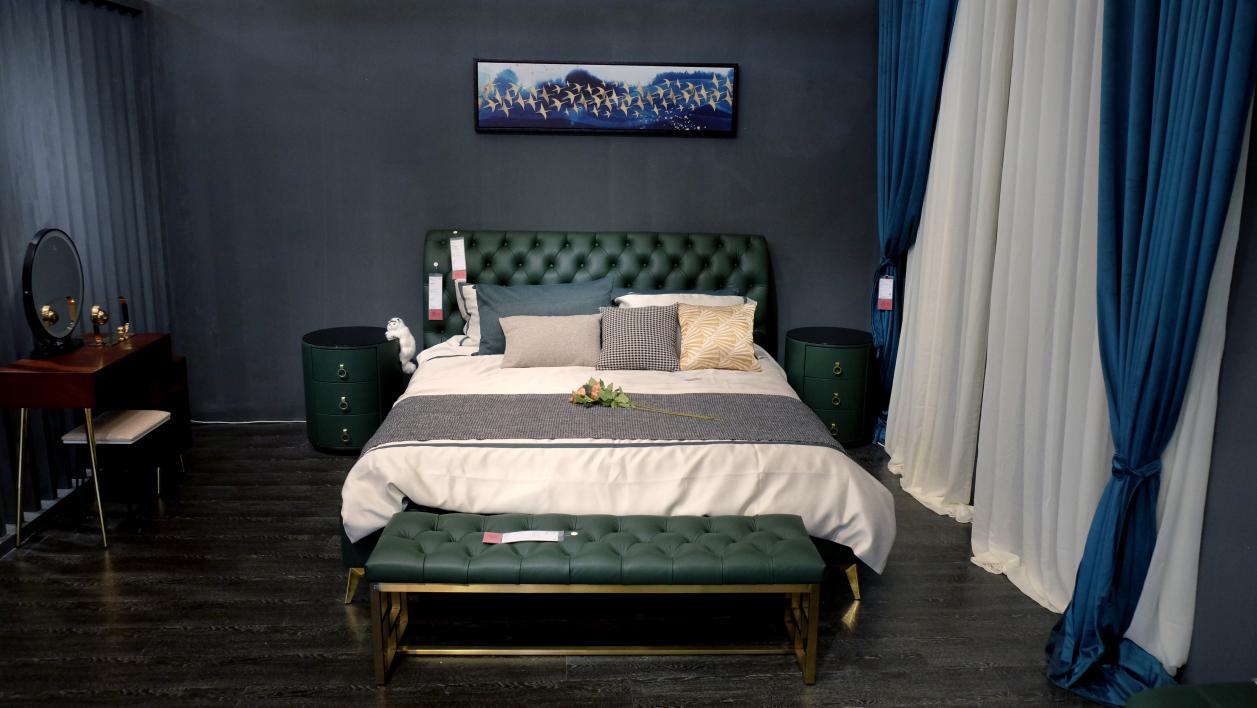 ​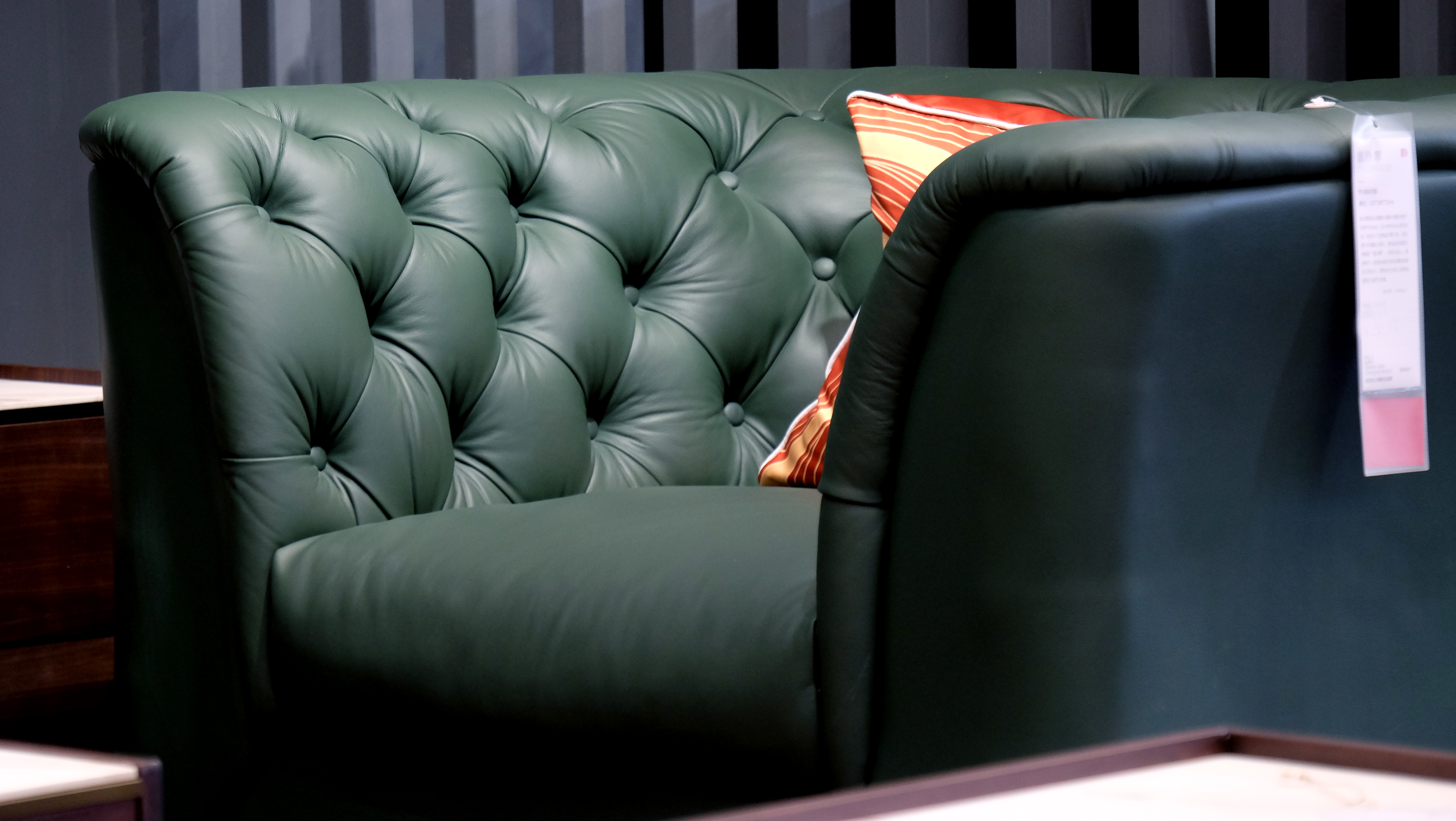 ​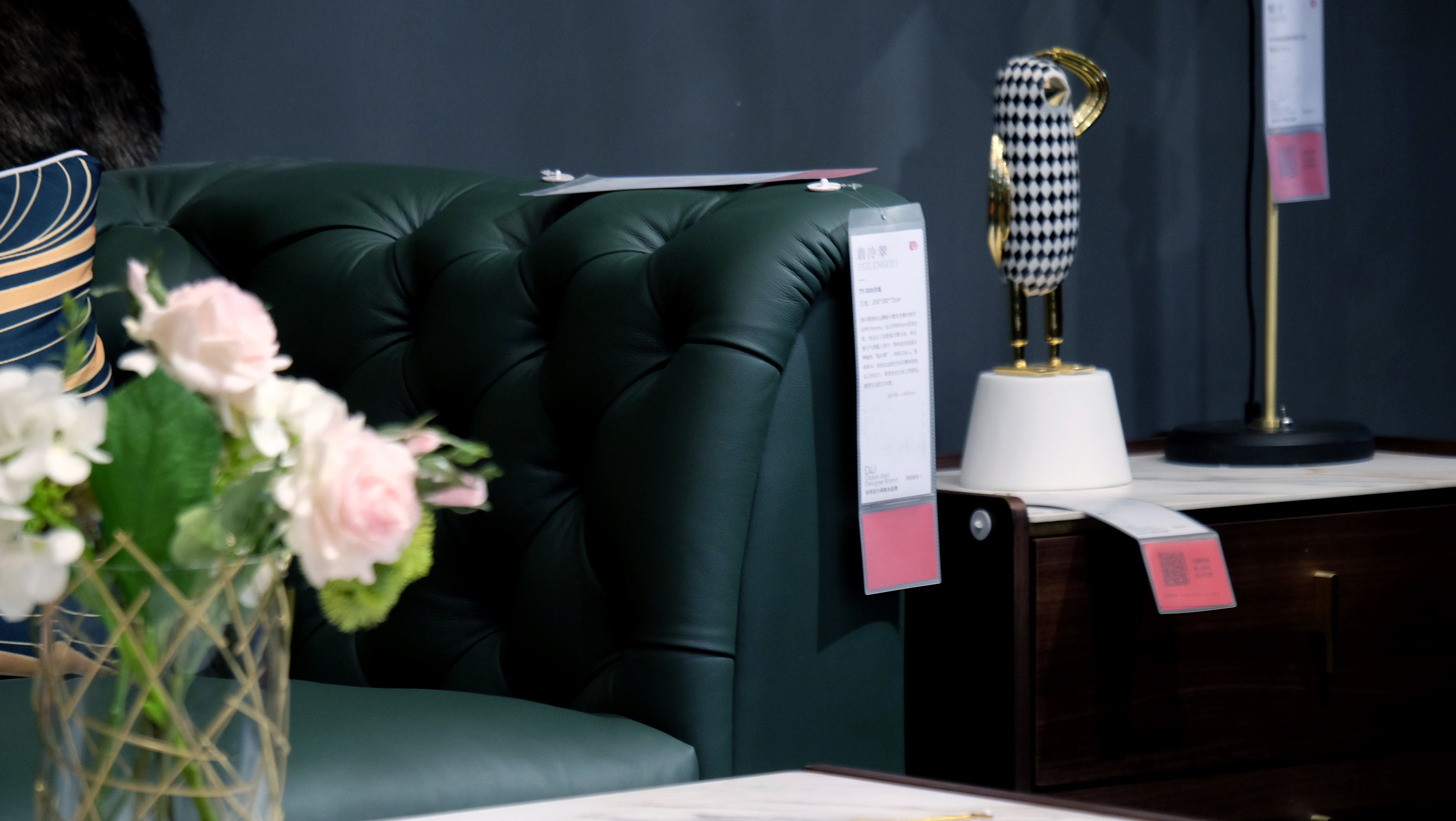 ​
3/ Blue series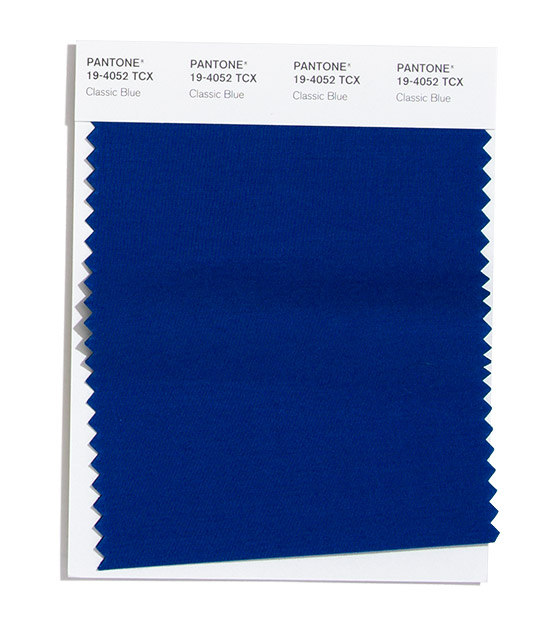 ​
Classic blue is an endless blue hue, reminiscent of the vast expanse of the evening sky, and opens up a world full of possibilities for us.
The blue series is always stable and elegant, deep and heavy, bringing free and pleasant visual effects, and also giving life and the future many beautiful expectations.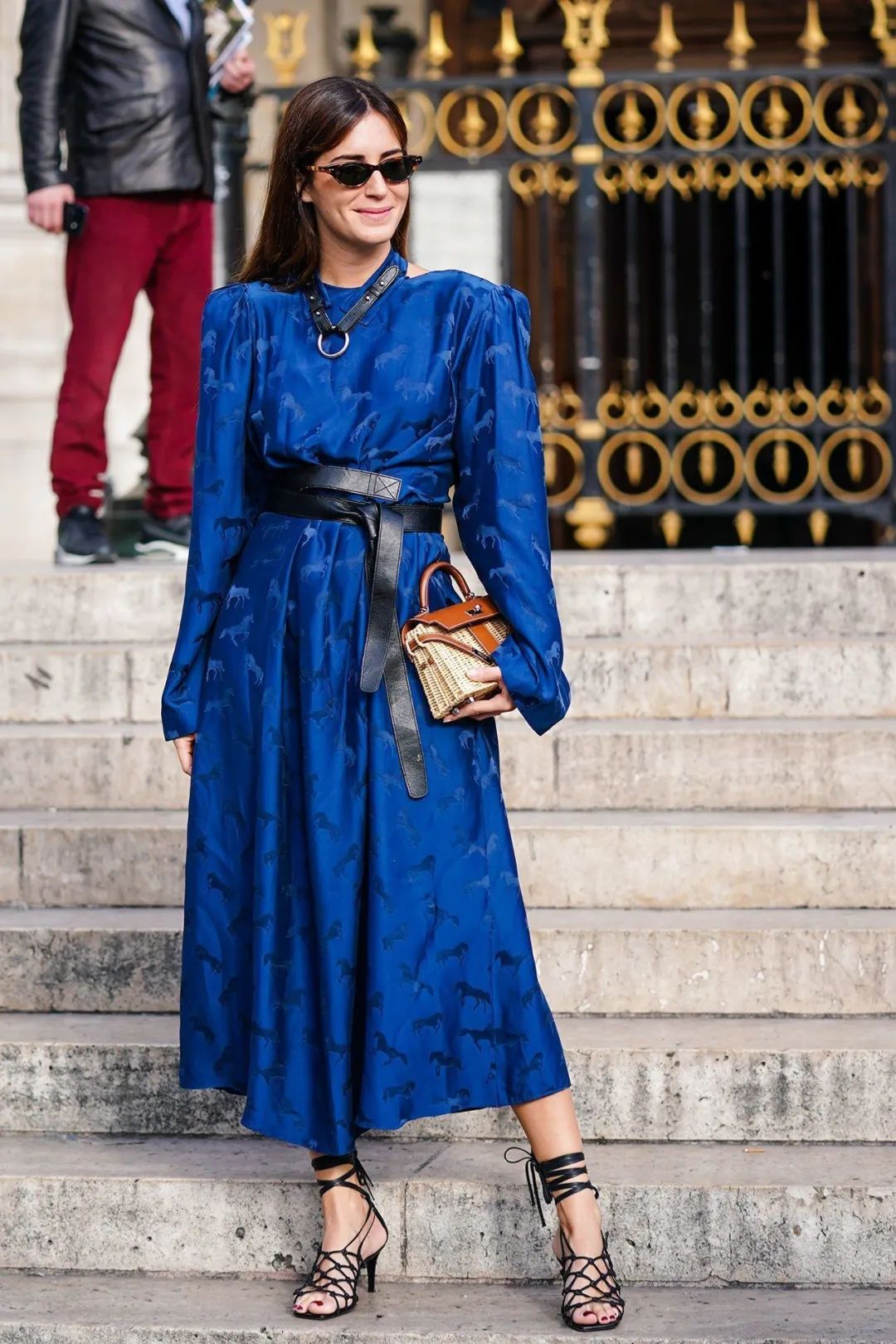 ​
D&U's blue "sky" sofa makes people feel comfortable in terms of material, and feels at ease in body and mind in tone, showing a simple and comfortable attitude towards life, conveying the sense of fashion and healing in the home.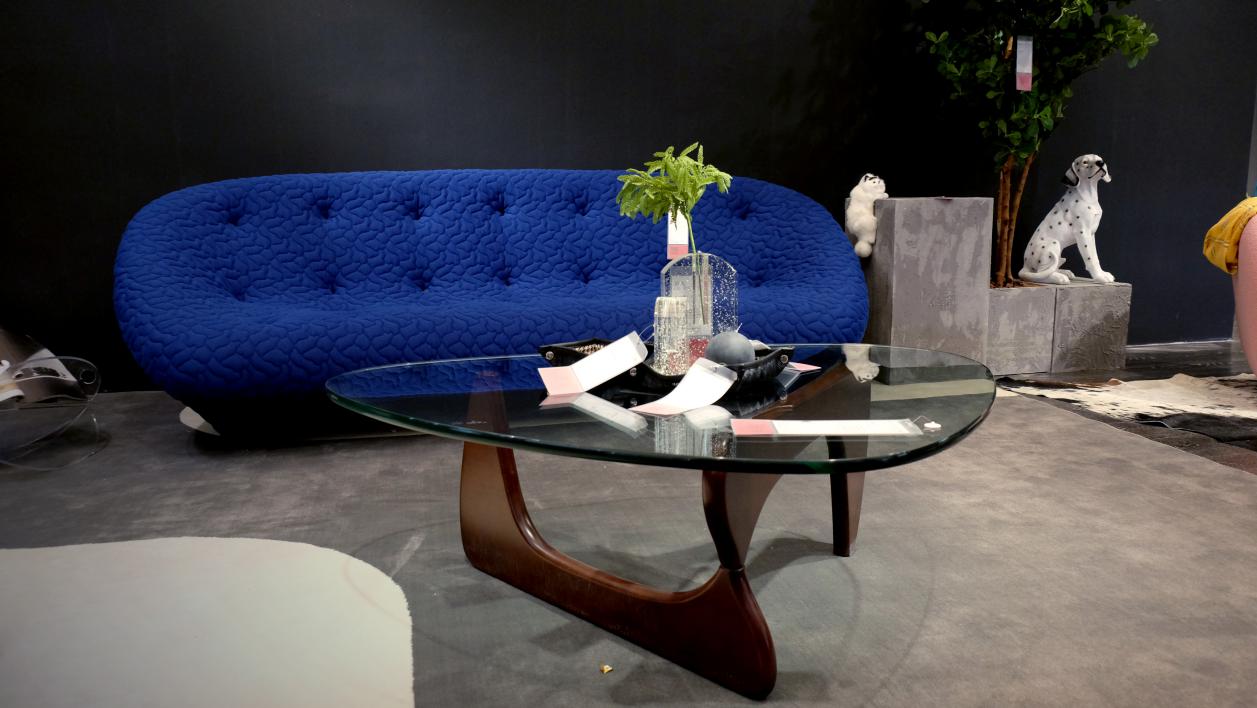 ​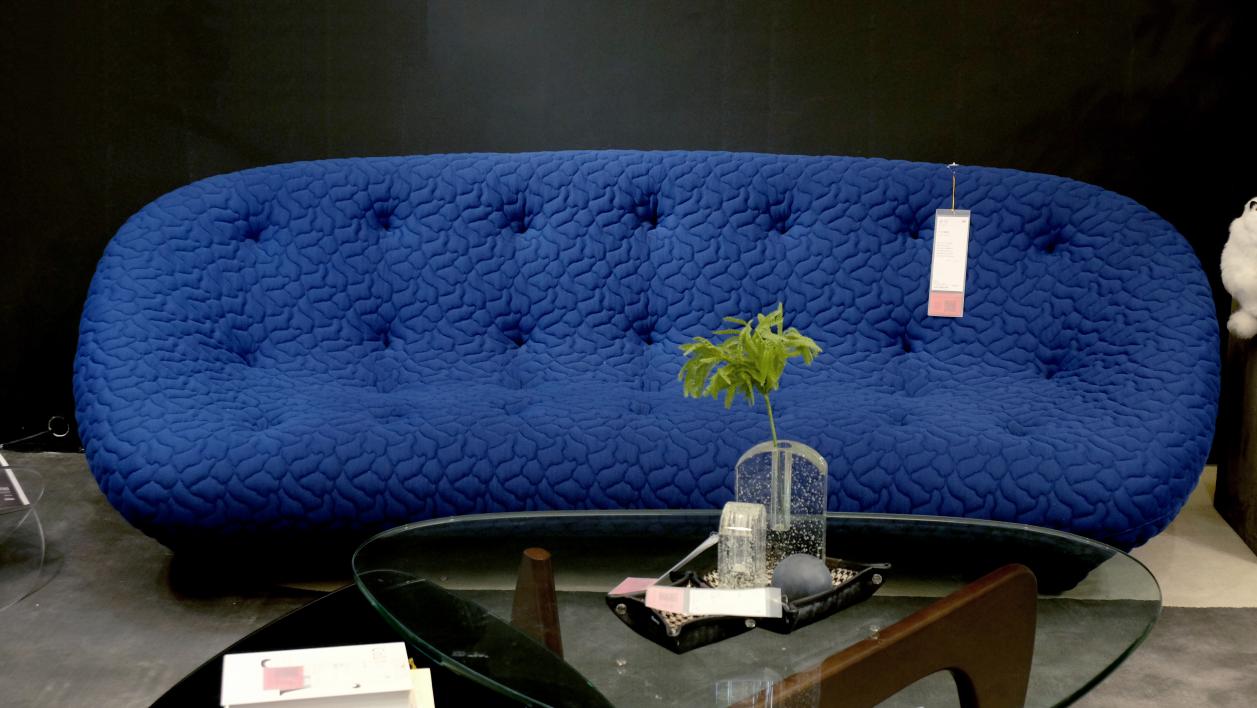 ​
4/ Pink