Soft decoration skills | How to match different material sofas
Author:Tengyi Furniture
Release on:2019-06-12
The sofa is a multi-seat chair with a soft seat cushion. The home sofa is an indispensable piece of furniture in our home. It is usually placed in the living room. The selection of the sofa directly affects our living room environment. Today, Xiaobian has compiled several mainstream sofa styles, to come and talk about how different style sofas can better come up with a fan!
1
Fabric sofa
Fabric sofa is the most mainstream, most versatile and the most outdated one of all sofa materials. Its beautiful graphic design and comfortable feeling make people like it. Fabric sofas have always been a variety of changes, affordable as a selling point, styles like fashion, can be changed from time to time, through the mix of shapes, colors or materials to create a series of colorful fashion style.
▲ Fabric sofa and wooden furniture
▲ Fabric sofa with white soft decoration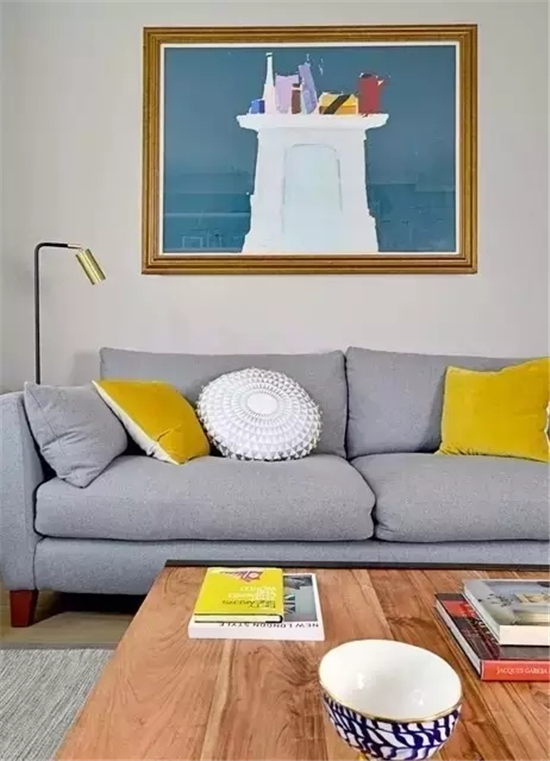 ▲ Fabric sofa with blue soft decoration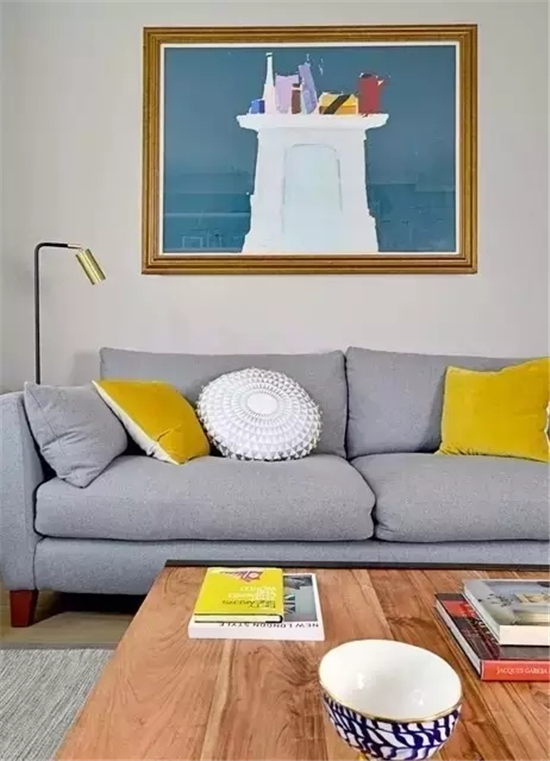 ▲ Fabric sofa and yellow soft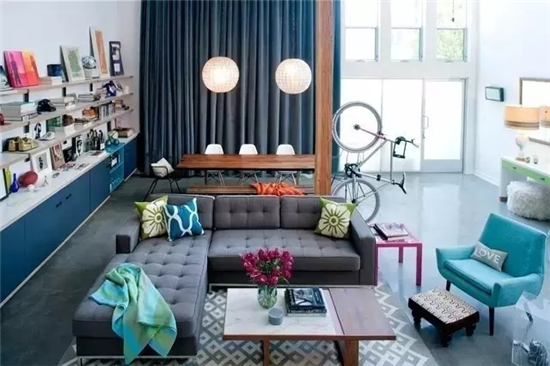 ▲ Cloth sofa with blue & rose powder
▲ Fabric sofa with orange & blue
Fabric sofa in the choice of color, black gray brown is the first choice, if you do not like this high-cold feel can add some bright color embellishment on the surrounding soft decoration, such as pillow, or coffee table or chandelier or small pendant.
▲ Harmony with black & dark brown
▲With the texture of rose gold & black and white gray
▲ Perfect fit with warm colors
▲ Standard of fresh healing system
Cloth sofa is the first choice for small apartment. Fabric sofas are easy to give a warm and comfortable visual experience, very suitable for small units! It can be a simple double seat or a small L-shaped sofa. In addition to being limited by the size of the space, it is not a big one in color and beauty!
Matching attention
1, do not have full confidence in color and style matching, choose black gray brown is the most insurance!
2, the surrounding bright color embellishment do not choose too many colors, and try to keep the same color (such as yellow pillow + same color lights or hanging pictures).
3, the coffee table should be as simple as the shape, the color is better with the sofa color and saturation.
4, the layout of the sofa is multi-person + single best, although the L-shaped is good-looking, but limited by the size of the space, it will be slightly thicker ~
2
Leather sofa
The leather sofa has always been known for its elegant and elegant appearance, calm and comfortable body feeling, wide armrests, smooth headrest design, and intimate love everywhere. The simple curve, with soft and delicate leather surface, stylish and quite tasteful, the dark leather with strong texture will inject the infinite luxury and dignity into the grand living room.
▲ Ingenious fusion of light brown and dark
▲ Harmony with the same color
▲ and simple style can also be harmonious
▲ Senior sense in the Sui and Tang Dynasties
With the Nordic classics. This kind of leather sofa without any patterns and heavy handrails is more in line with the mainstream aesthetic from the beauty and matching. For example, with the classics of Northern Europe, brown leather sofas and wooden furniture or soft clothes of the same color, harmoniously create a retro and warm home atmosphere; under the black and gray background wall, the smooth and translucent leather sofa is more prominent.
▲ with bare brick
▲ with wrought iron
▲ with black background
Classic with the industrial style. The industrial style has always advocated a smooth, simple and natural style, and this brown leather sofa has an incomparable temperament with the industrial style. Paired with wrought iron chandeliers or styles with strong industrial style, it is extremely harmonious!
Matching attention
1. Wooden or wrought-iron bracket foot sofa is more suitable for industrial wind!
2. The surrounding of the leather sofa is better with grayish black (cold tone), and the color of the sudden or too high saturation is easy to take over.
The article comes from the network, if there is any infringement, please contact to delete!