Winter warmth without dead ends Simple and comfortable bedroom design
When the winter is approaching, adding some fabric elements to the bedroom will make the home warmer.
The simple wrought iron bed, with grey bedding and pink pillows, complements the wall surface. The space inadvertently reveals the simplicity and harmony of beauty. With two braided stacked stools as bedside tables, it is even more ingenious.
Does not occupy the bedside space, using two ceilings as bedside lamps, just a little change makes the entire space creative.
The window is not big? Just as a background, with a warm bed, enjoy the feeling of the first sunshine in the morning.
The entire bedroom is dominated by white tones, with floral quilts and warm-colored pillows. The fabric's soft touch and visual warmth balance the entire bedroom space.
If you want to be more concise than the window, then simply outline a bed truss at the top of the bed. You don't need too much decoration, you can use simple square graphics, match the color of the curtains on the bed, and sleep well all night.
The green polka dot mattress breaks the silence of pure white and adorns the simple bedroom with bright and vibrant colors.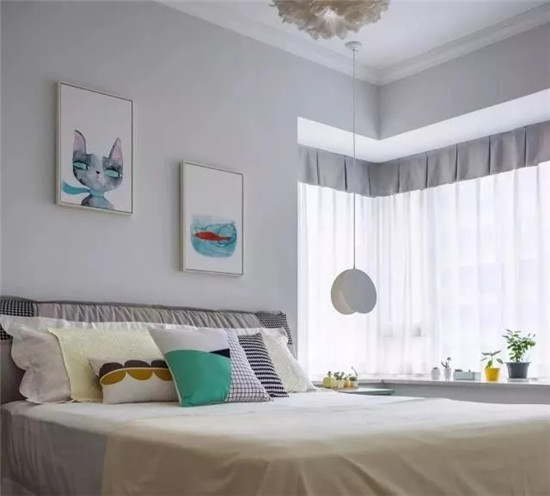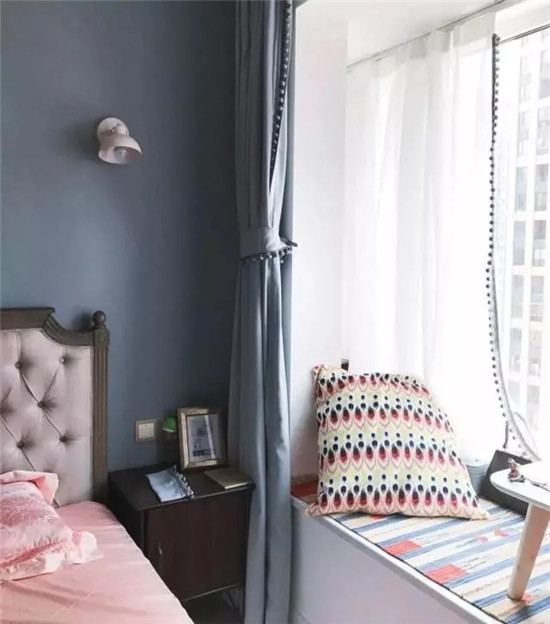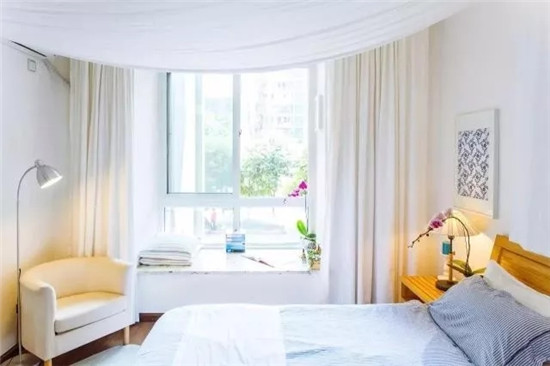 There is also a large bay window, with wall lamps that emit soft lighting on both sides, and sleep can be very comfortable.